Suitable to pack granules or powders in a large size or higher volume for products like corn flakes, chips, Rice, flour, salt, sugar, snacks etc. Synchronizable with any automatic filling/weighing systems.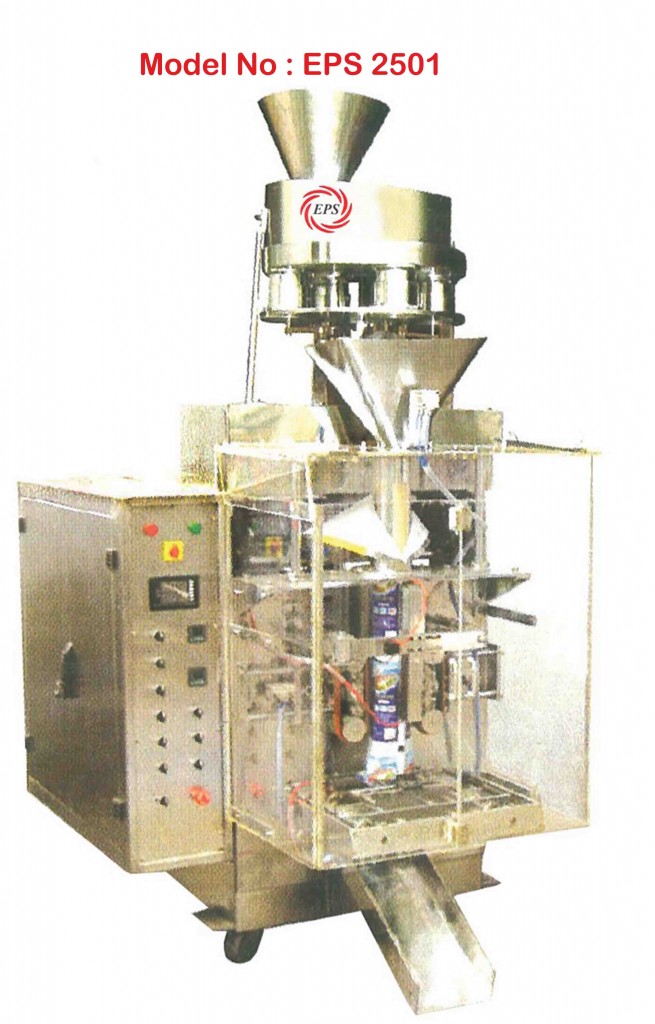 TECHNICAL SPECIFICATIONS
Sealing type: Center sealing
Packing size: Length ( 65 to 300 mmm) Film Width ( 50 to 400 mm)
Packing speed: 40 to 60 Pouches/minute. (depending upon the product to be packed)
Packing material: Any heat sealable laminate
Motor: 3KW, 220 V AC, 50HZ, Single Phase
Dimensions: Length 1050 mm, Width 990 mm, Height 1360 mm, Weight 750 Kgs.
SPECIAL FEATURES:
Attached with Rigid Intermittent Sealing
Attached with Collar chute
Attached with PLC control panel
OPTIONALS: Batch Cutter and Pnuematic coder attachable Nitrogen flushing unit attachable Auger / Volumetric / weigh filler attachable